The cryptocurrency market is a volatile one, and this year has been an exciting rollercoaster ride for those involved especially in cryptocurrency funds UK. With new bitcoin futures contracts starting to trade on the Chicago Board Options Exchange (CBOE), it seems that the world of cryptocurrencies will only continue to grow in coming years and no major break we expect in it. This can be seen by a recent announcement, which suggests that UK citizens will now have access to GBP trading pairs for cryptocurrencies through their Bitinka exchange platform.
Cryptocurrency Funds UK By Bitinka
This means that UK investors will soon be able buy and sell digital assets with British pounds rather than having to first convert into US dollars before being able to purchase them as was previously the case. The good and good news is now you can avail cryptocurrency funds UK easily through our platform Bitinka.  As such, more people are likely going to invest in these types of currencies so, our major focus is to make the transaction process easier and smooth for small and big investors.
The world of cryptocurrency is an interesting one. It's not just for people who are trying to make a quick buck or those who want to hoard their wealth away in the hopes that it will be worth more than it already is someday. No, there are many other reasons why people might consider investing in cryptocurrency and trading with cryptocurrencies as well.
One reason could be because they're concerned about the security of their own financial institutions and how centralized everything has become over time. Another reason would be because they've read about all these stories that say you can make money off of cryptocurrency if you buy low and sell high, but this isn't entirely true either. There are other factors involved here too besides simply buying low and selling high like mining fees etc. You want a secure future business and you want to execute business deals in very short time.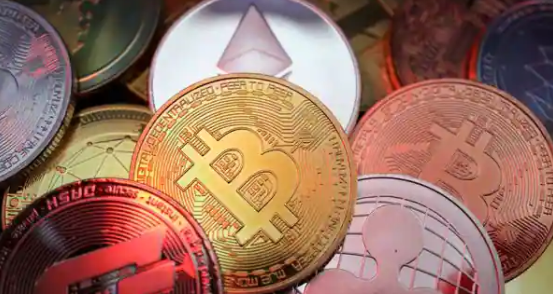 Get Complete Guidance For Trading Cryptocurrency Funds UK
Bitinka is a company that provides bitcoin trading services for individuals and companies. They are an exchange where you can buy, sell or trade bitcoins for any other digital currency or US currency like the US dollar. The platform also has advanced features like margin trading. This means that you can leverage your existing balance to get more money in your account, but be careful; it's easy to lose money if you don't know what you are doing!
Bitinka is one of the best cryptocurrency brokers uk because their prices are some of the lowest around while offering excellent customer service and security for its users.
The cryptocurrency market is very volatile.  The prices of cryptocurrencies are always changing and it can be hard to keep up with the latest trends in this market.  However, there are many benefits to utilizing a cryptocurrency broker when you want to buy or sell cryptocurrencies.  One of these brokers is Bitinka.
Bitinka Is Best Cryptocurrency Brokers UK
The cryptocurrency market is a busy and crowded one, and to succeed in it you need the help of an expert of Cryptocurrency funds uk. Bitinka is a company that has been working for years to deliver the best crypto trading experience possible, by offering professional advice and support at every step. They have offices in Europe, America and Asia-Pacific which means they can assist customers from all over the world. All you need to do is visit their website today!
Bitinka is a company that provides outstanding service when it comes to cryptocurrencies. Their offices are located throughout Europe, North America and East Asia making them reachable by clients from all over the world. If you want excellent guidance through your cryptocurrency journey then visiting their website would be beneficial for you because they provide
Whether you are experienced in cryptocurrency trading or just getting started with Cryptocurrency funds uk, Bitinka is the best cryptocurrency brokers uk to use. Use our interactive platform to buy and sell Bitcoin easily with no fees. It's easy for beginners and advanced traders alike.
Why Do We Prefer Bitinka For Cryptocurrency Funds Management UK?
If you have any connection in Cryptocurrency funds uk then following details would be necessary for you. We recommend Bitinka because of our support team that has been hand selected by the CEO himself! They will help you every step of the way whether it be setting up your account, making trades, or even understanding blockchain technology! Let us know if you have any questions about using Bitinka!
If you are looking for a safe place to store all your crypto-currency then look no further because Bitinka is here to save the day.
Stay tuned to our website Bitinka for more news and updated regarding cryptocurrency.
If you wish to read more: Best cryptocurrency brokers