Some claim that selling Bitcoin is not as simple as buying it, but the truth is that once you have all the information, it is an easy process. Sell bitcoins online UK, We can sell our Bitcoins on the internet through exchanges or through portals that allow the peer-to-peer market ( peer-to-peer ). We can also go out and do operations in the different ATMs that are scattered around the world in order to obtain cash.
Finally, we have the option of doing sales operations directly in person.
Bitcoin Exchanges To Sell Bitcoins
Despite being centralized, exchanges are the most comfortable and easy option to use in the event that we are looking to sell Bitcoin.
In this case, the exchanges will be directly the buyers of the Bitcoins that we want to sell.
The first step we must do to carry out an operation in a cryptocurrency exchange is to open an account on the portal. Sell bitcoins online UK, The vast majority of exchanges will ask us to go through an identity verification process and a personal bank account so that you can withdraw your funds.
Then, we must seek to make an 'offer to sell', indicating the amount of Bitcoin we want to sell.
Now, regarding the price of the asset, we must understand that there are many exchanges that already have a set purchase price of Bitcoin. Here we only have the option of adjusting or not to the price that they establish.
In the event that it is an exchange in which we can trade with other users, we can set the price at which we want to sell our Bitcoins. The exchange will automatically complete the transaction once someone matches our offer.
Once the funds have been credited to the account within the Exchange, we can withdraw them to the associated bank account. Sell bitcoins online UK, It is necessary to consider that this can sometimes take an excessive amount of time, especially if the exchange is experiencing problems with its banks or is collapsed due to the number of sell orders.
In addition, we have seen cases where some banks flatly refuse to process transactions with funds obtained through cryptocurrency trading.
It is also important that we consider the commission that we must pay to withdraw FIAT money from some exchanges. For example, one of the largest cryptocurrency exchanges in the world,  CEX.io , charges a flat fee of $ 50 per wire transfer withdrawal, $ 3.80 if we withdraw funds to a Visa card, and 1.2 percent of the transaction + $ 3.80 if we use  MasterCard . Withdrawal fees can vary drastically depending on an exchange, which implies that we must evaluate in each portal what is its withdrawal fee.
Also, most exchanges will have a limit on the amount of money we are allowed to withdraw. Sell bitcoins online UK, The limit will increase if we decide to verify our account with the personal data required from the address of the exchange where we are.
Finally, it is important to remember that despite offering wallet services to store our cryptocurrencies, exchanges are by no means a safe and reliable place to store your funds.
They are very prone to hacker attacks. Even the largest, as could be seen with Binance or Cryptopia , have been affected by hacker thefts.
In addition, in the exchanges you do not really own your cryptocurrencies since you do not have the private keys of the wallets with which you have within the exchange.
The most recommended thing is that we store our Bitcoins in independent wallets of the exchange and we only pass the cryptocurrencies to the portal when we have to make a sale operation.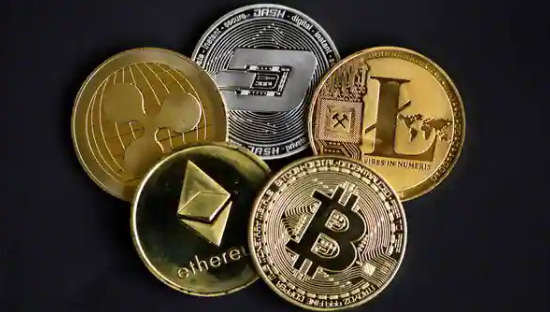 Direct Operations To Sell Bitcoins
Another way to sell Bitcoin is through a direct exchange with another person. This service, as its name indicates, will allow us to carry out person-to-person operations on a web portal that acts as an intermediary to ensure the operation between the parties.
The first thing we must do here to sell is to register as a seller. Sell bitcoins online UK, Once we register, we will also have to go through a profile setup and identity verification process.
With our profile ready, we can publish an offer indicating the intention to sell Bitcoin.
When a buyer wants to negotiate with us, we will receive a notification of the service and thereafter, we will engage in a conversation with the buyer.
The websites that provide this service provide users with an escrow service to guarantee the transaction, as well as a wallet to store Bitcoin. To ensure the operation, the platform will require us to deposit the coins into the wallet of our account and will freeze them for the duration of the sale process.
This is how an operation works in this type of portals:
Bob owns a quantity of Bitcoin and wants to sell it for FIAT currency. To accomplish this, he goes to a peer-to-peer trading portal and requests to post a Bitcoin sale offer. Sell bitcoins online UK, The platform will require Bob to deposit the amount of Bitcoin in the wallet that is kept within the portal in order to ensure the operation.
Once the Bitcoins are inside the portal's wallet, the sale offer is published within the market.
Jack, who is looking to buy Bitcoin, sees the offer and strikes up a conversation with Bob to make the sale. Once the payment is made according to the established orders, Jack notifies the system that he has already carried out the operation and Bob assures the system that everything is in order.
Finally, the system releases the amount of Bitcoin purchased within the wallet of Jack's account within the portal.
In the event of a problem, the platform can act as a judge to assess the situation and award the funds to whoever it considers to be right.
All the platforms that offer this service within the internet charge some type of commission for acting as an intermediary of the operation It is also necessary to mention that the buying and selling processes within these platforms are usually somewhat cumbersome, complicated and not as fast as we wish.
Withdrawal of funds
If you are selling Bitcoin online, you will inevitably face the problem of withdrawing funds. The most common way to move money is international bank transfer, and the most prominent exchanges support this method of transfer. Recently, however, some exchanges started accepting withdrawals to credit and debit cards.
Alternatively, the money can be transferred via SEPA, which stands for Single European Payments Area. It is a system designed to make international transfers between members of the European Union more efficient and economical. Sell bitcoins online UK, Some cryptocurrency exchanges like Coinbase accept this transfer method.
However, both systems are far from perfect. Transfers usually take a long time, depending on the country and the amount of money being transferred, they can take up to four days to be processed. In addition, both systems carry additional charges. For example, Barclays bank charges between £ 25 and £ 40, depending on how quickly you want to transfer for a SEPA payment. Instead, HSBC only charges £ 4 for a SEPA payment made through online banking, but HSBC is notorious for refusing to work with Bitcoin and other digital currency-related funds.
Therefore, if you are opening a bank account specifically to withdraw money from Bitcoin sales, you need to do your research and choose the bank that best suits your needs.
Through a Bitcoin automated teller machine (ATM)
Despite resembling traditional ATMs, Bitcoin ATMs are not ATMs in the traditional sense. Instead of connecting to the user's bank account, they are connected to the Internet in order to facilitate Bitcoin transactions.
Bitcoin ATMs can accept cash and exchange it to Bitcoin on a paper receipt with a QR code or by moving the funds to a wallet on a Blockchain network.
It is also possible to sell Bitcoin through these ATMs and receive cash. You can use it as if you were to withdraw money from your bank account.
However, we must consider that the transactions charged at these ATMs are usually somewhat high. They do not have a fixed number since they vary according to each ATM, but the average that we have been able to observe from CoinATMRadar allows us to see that they exceed 6% of the amount to be traded.
To make the sale, the cashier provides you with a QR code with a wallet address to which you must send your Bitcoins. Sell bitcoins online UK, Depending on the machine you are using, you will either get cash from the machine immediately or you will receive a redemption code and have to wait for the confirmation of the transaction. Usually one confirmation is sufficient, but sometimes up to six confirmations are required before the user can withdraw cash.
Particularly in Hispanic countries, Bitcoin ATMs have become quite popular in the market. Spain and Colombia are the Spanish-speaking countries with the most ATMs, followed by Argentina and Mexico, which have also been opening up strongly to the Bitcoin market.
To know the location of ATMs in Spain , Colombia , Argentina and Mexico, we can use the information provided by CoinATMRadar, a portal dedicated to reporting ATMs from around the world.
Another option that is available within the Hispanic market to sell Bitcoin for FIAT cash is the one presented by Bit2Me within Spain. Thanks to an agreement they have with halcash , it is possible to send Bitcoin to the Bit2Me exchange and withdraw cash at more than 10,000 ATMs scattered throughout the country. It is not a Bitcoin ATM, but it allows us to sell for cash.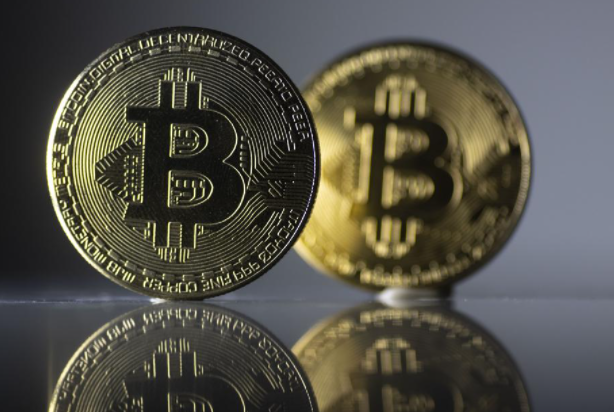 Sell ​​Bitcoin In Person
Negotiating a Bitcoin sale in person is a fairly easy process. All we need to do to sell our Bitcoins is scan a QR code on someone's phone and receive the cash on the spot. Sell bitcoins online UK, If we are selling BTC to friends or relatives, we just have to set up a Bitcoin wallet for them, send them the necessary amount, and collect our cash.
However, if we are dealing with a random person, we will most likely go through long rounds of negotiations discussing the price, the meeting place and other relevant conditions. In addition, it is important that we keep a few things in mind to ensure personal safety and that of our funds.
How to negotiate the price
There are numerous websites and forums that help traders organize one-on-one meetings to buy and sell Bitcoin. Particularly   LocalBitcoins  is the most used platform. One of its main advantages is the user rating system that helps us assess the reliability of the people with whom we wish to trade.
As the value of Bitcoin is constantly fluctuating, the final exchange rate is normally agreed upon during the meeting. Most merchants use the CoinMarketCap rate. Sometimes sellers will charge a fee in addition to the current Bitcoin exchange rate for convenience, anonymity, and to cover their costs.
Also, it is important to take into account fluctuations in the price of Bitcoin against the local currency. This is associated with difficulties in obtaining Bitcoin with the local national currency with which it is to be traded.
Choosing the amount of said fee is entirely up to you and the work it took to obtain the Bitcoin.
Alternatively, instead of organizing a one-on-one meeting in advance, we could visit a local Bitcoin meeting. Sell bitcoins online UK, There are numerous such gatherings around the world, during which attendees take pleasure in buying and selling Bitcoin and other digital currencies. It is probably the safest environment for person-to-person exchanges.
It is obvious that when we sell at such a meeting we must be prepared to negotiate the price on the spot. Information about a Bitcoin meeting in our area can be found using portals such as meetup.com .
Tips for staying safe
Selling Bitcoin person-to-person is the perfect trading option for those who value anonymity and convenience. However, we have to take some precautions, especially when trading with a complete stranger on the Internet.
First of all, we must carefully choose the place for the meeting. It has to be a public place with active internet access, as both buyer and seller will need to have access to their online wallets.
A friend is usually brought to the meeting in order to have greater security, but it is necessary to notify the buyer about the person who will accompany us.
In order for us to make a comparison, we must take the same precaution as if we carry a large amount of cash. Sell bitcoins online UK, We must be alert at all times, avoid public transportation, and never meet in private homes.
Stay tuned to our website Bitinka for more news and updated regarding cryptocurrency.
If you wish to read more: Buy Cryptocurrency Online USA (Guide)